OpenVPN Manual for Windows
OpenVPN Installation, Configuration and Run Guide on Windows
Introduction:

This document will present, step by step, the installation, configuration and execution of OpenVPN on the Windows operating system.
Preparation:

Before starting the installation and configuration of OpenVPN on your computer, you should check the following point:
Have an account for the configuration of OpenVPN, which is requested from the Management Office of the Computer Network.
Installation:
To download OpenVPN just go here, and below you will find the respective download.
Then, perform the respective installation.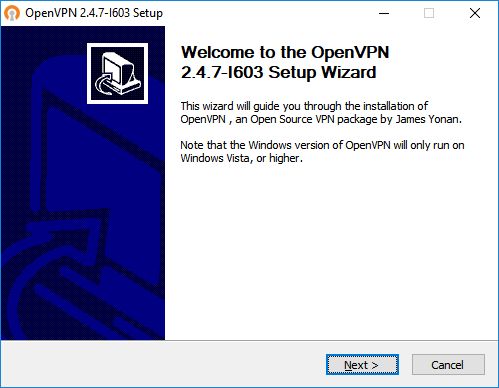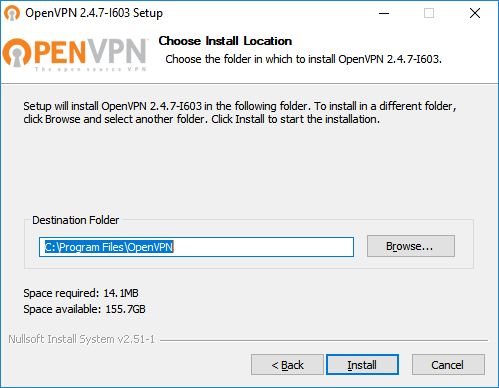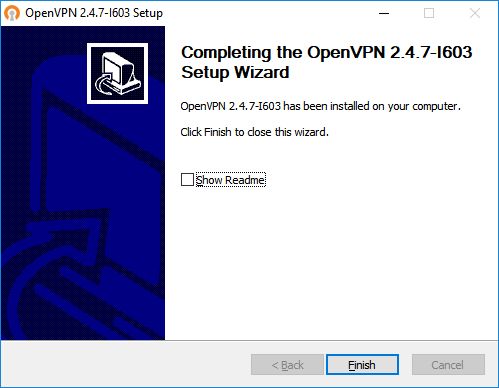 Configuration
Download configuration file ISR.opvn  e move it to "C:\Program Files\OpenVPN\config".

Execution
To finish, you will have to start the program "OpenVPN GUI" which, with its execution, will show an icon of a monitor with a lock on your task bar.

With the right side of the mouse over the icon, click on Connect and enter the credentials obtained by GRI.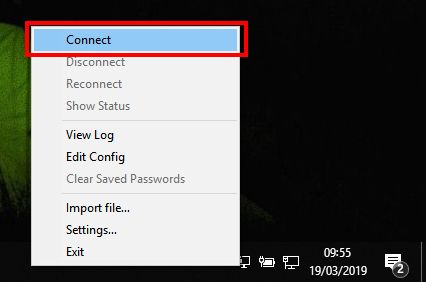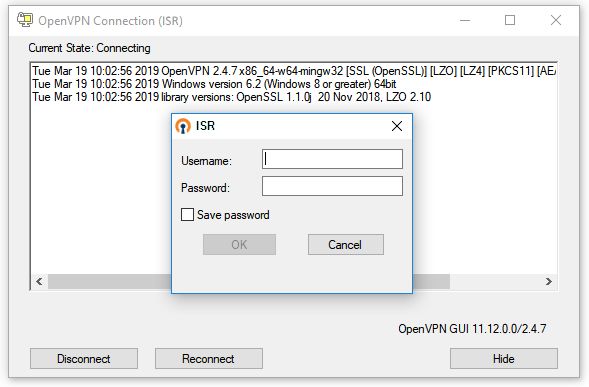 ---