VPN installation manual on Ubuntu
OpenVPN Installation, Configuration and Execution Manual on Ubuntu 18.04.2 LTS


Introduction:
This document will present, step by step, the installation, configuration and execution of OpenVPN on the Ubuntu operating system.
Preparation:
Before starting the installation and configuration of OpenVPN on your computer, you should check the following point:
Have an account for the configuration of OpenVPN, which is requested from the Management Office of the Computer Network.
Installation:
To use OpenVPN just run the following command "$ sudo apt-get install network-manager-openvpn-gnome".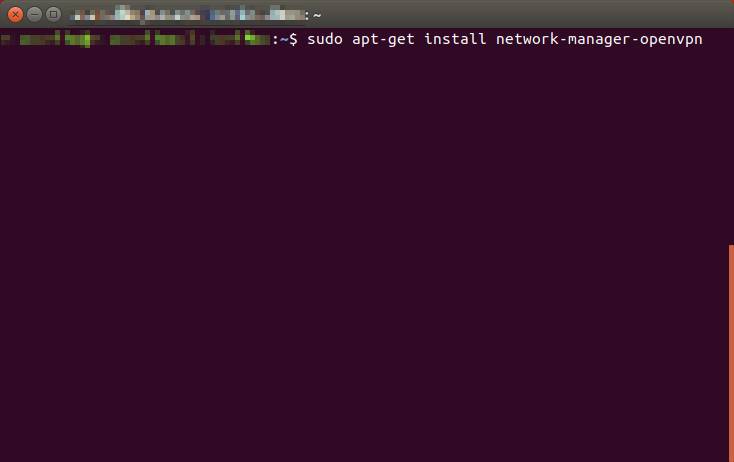 When the installation is complete, restart the network-manager service.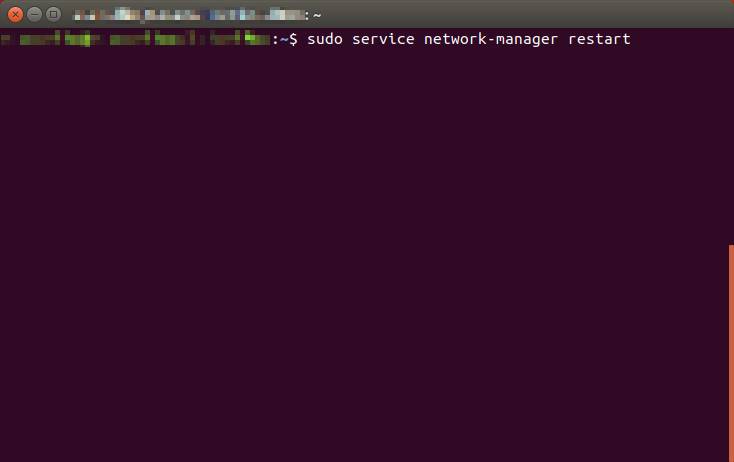 Configuration:
For your configuration, you must download IT.ovpn. Use the mouse to go to the network manager icon to go to "Edit Connections …", then "Add a new connection" and create a connection with "Import a saved VPN configuration…".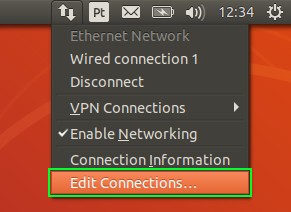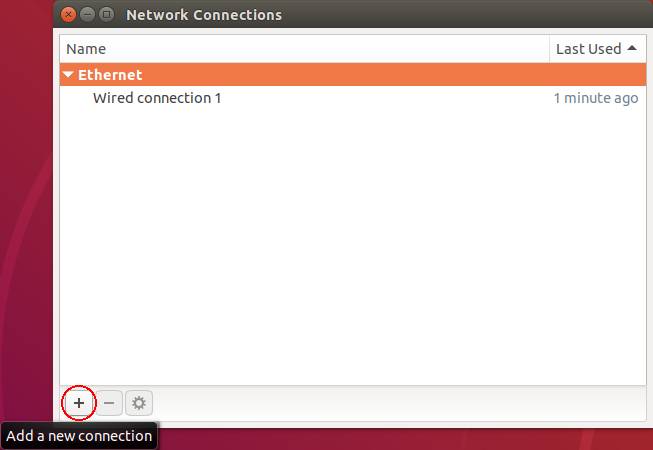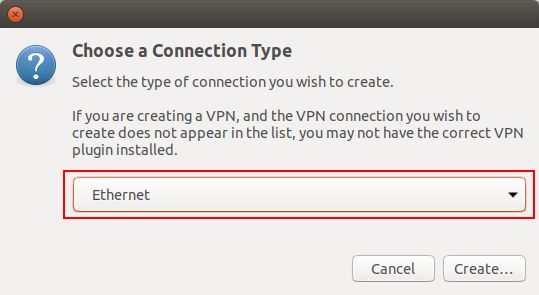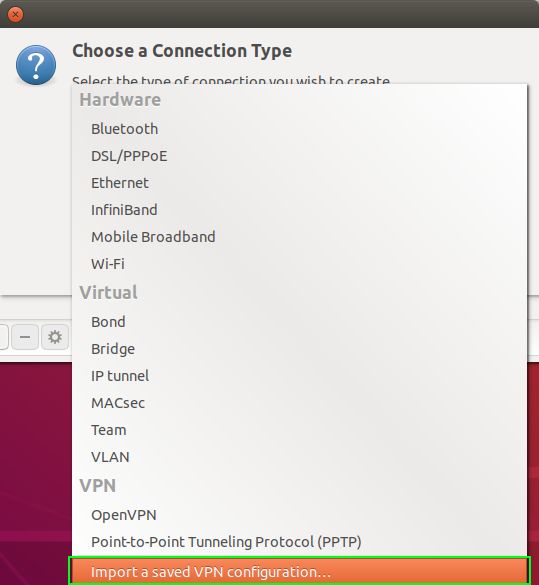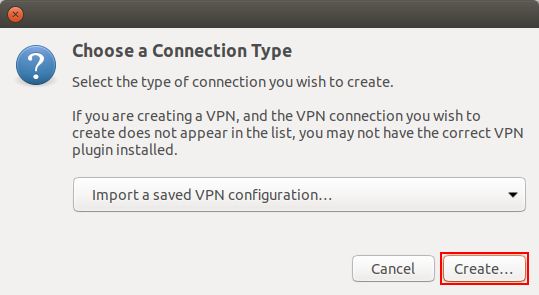 Then select the IT.ovpn file and enter the IT credentials. If you want, you can change the Connection name to an easier name to identify the IT VPN.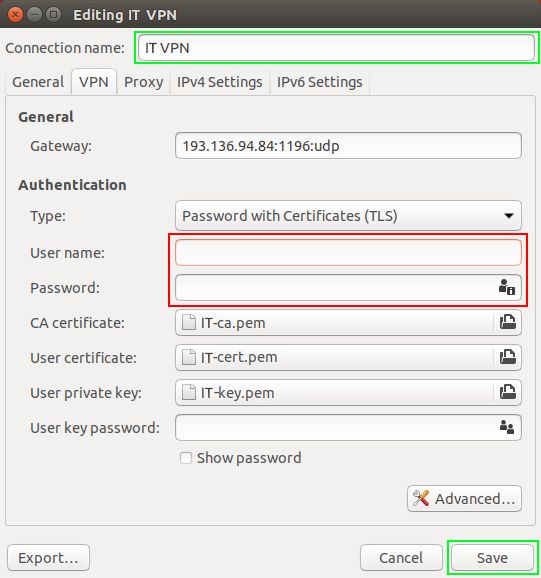 Execution:
Finally select the network manager icon, go to VPN Connections and select the created VPN.