Setup DEEC Wi-Fi in Windows 10
To use this service you need a @deec.uc.pt or @uc.pt account!
DEEC Network Installation Guide on Windows 10
Introduction
In this document you will be presented step by step the installation of DEEC Wireless Network.

In the images in this document  DEEC-Labs should be replaced by DEEC.
Windows 10
Then click on "Manually connect to a wireless network":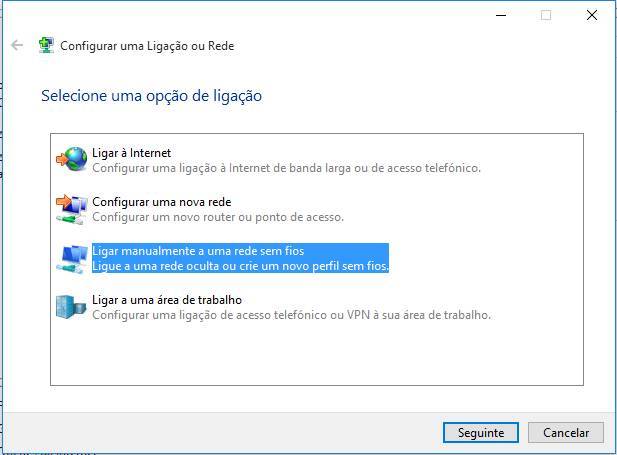 The fields must be completed, according to the following image:
Attention, the "Network Name" is case sensitive.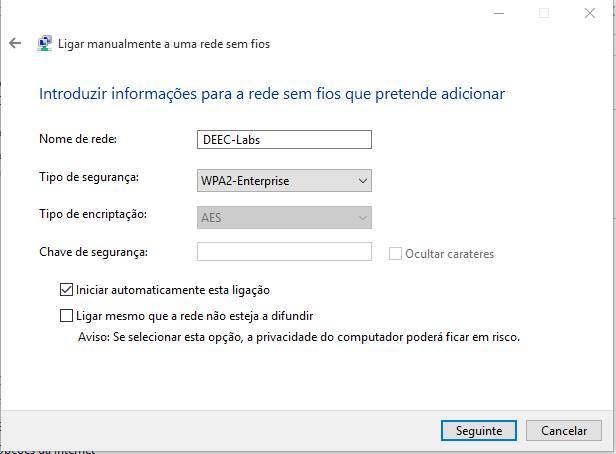 On the next page, go to "Change Connection Settings":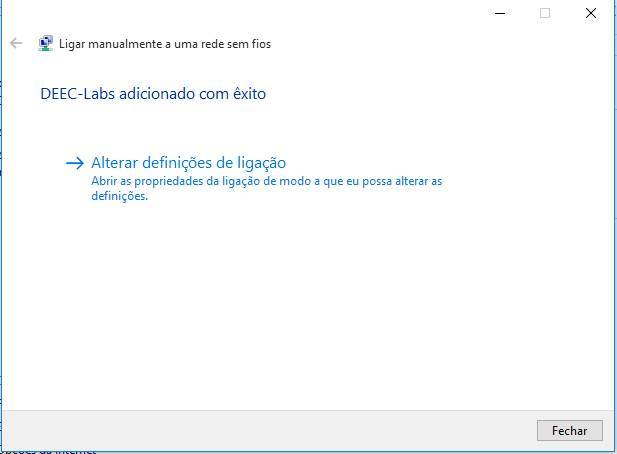 The configuration to be done in the "Connection" and "Security" tab is explicit in the two images below: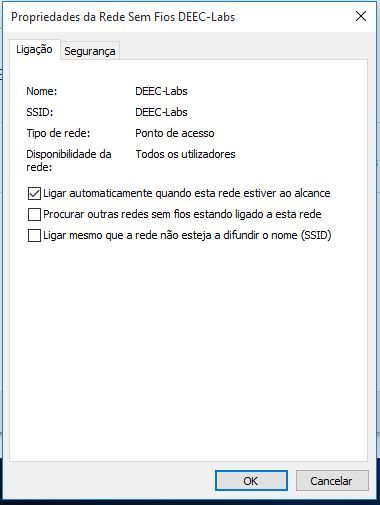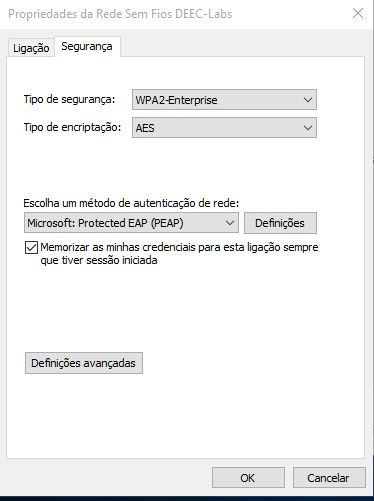 On the "Security" tab, "DEEC Wireless Network Properties", "Settings", you should uncheck "Validate Server Certificate":
In turn go to "Configure" and uncheck "Automatically use login name (…)":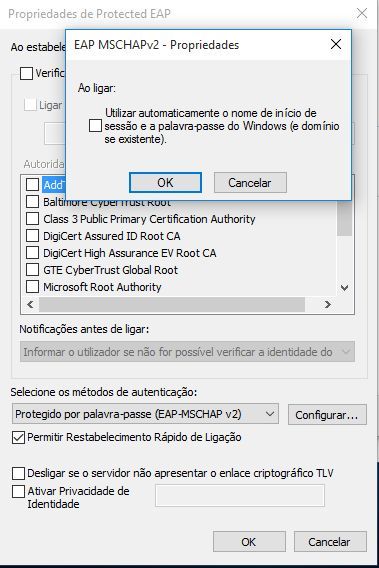 Finally, you only need to enter your user credentials in the DEEC.UC.PT domain: