Setup DEEC Wi-Fi in MacOS
To use this service you need a @deec.uc.pt or @uc.pt account!
DEEC Network Installation Guide on MacOS 

Introduction 

In this document, the installation of the DEEC Wireless Network will be presented step by step. 

MacOS
Install the user profile, located at wifi_deec_mschap.mobileconfig
Choose "Open with" System Preferences. 

Select "Continue".
Select "Continue".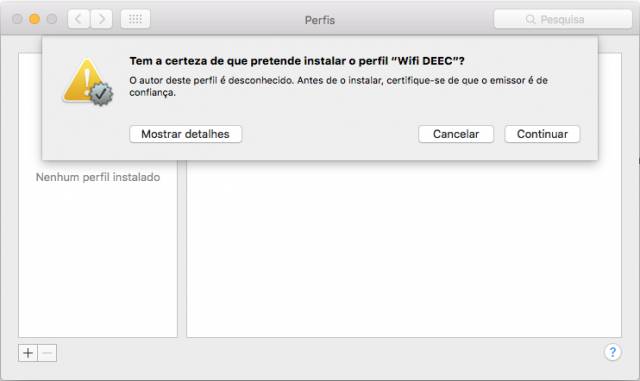 Enter your e-mail (example: a2012123456@deec.uc.pt) and Password. 

Select "Install".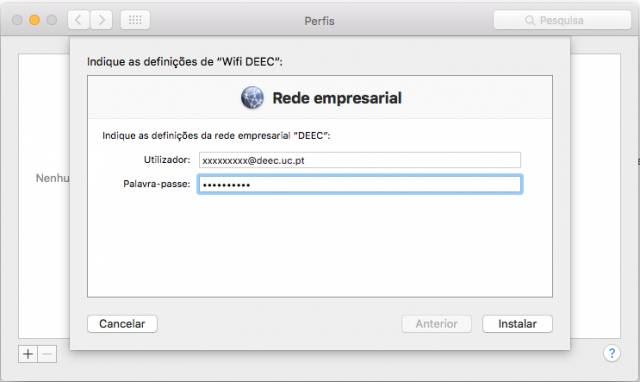 Enter MacOS administrator credentials.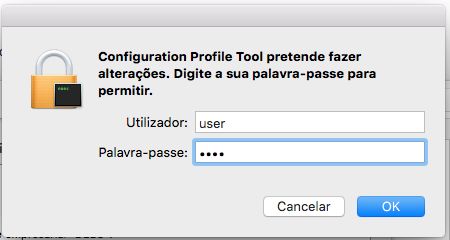 After installation, information similar to the following image should appear: 

Activate the Wi-Fi network and select the DEEC network.