Printer Software Instalation for Linux
To use this service you need a @deec.uc.pt or @uc.pt account!
Introduction
In this document, the installation of the printers in the locker room and cabinet 3A4 on Linux and Mac OS X using CUPS will be presented step by step.
To install the printer it is necessary to download the drivers 
here
.
Installing the PaperCut client
Note: You cannot print without the PaperCut client.

Extract the drivers folder to "/ opt / papercut /" and then add the PaperCut client at startup of the operating system.
Name: PCClient
Command: /opt/papercut/drivers/client/linux/pc-client-linux.sh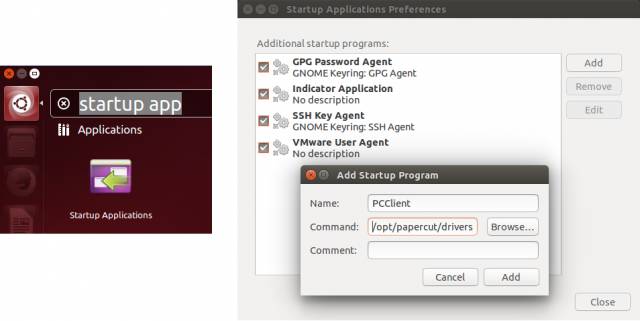 Run the installer client-local-install located in the "drivers\client\mac" folder int the ZIP file.
If you see the error "can't be opened because it is from an unidentified developer.", Go to System Preferences> Security & Privacy and under "Allow applications downloaded from:", select "Anywhere".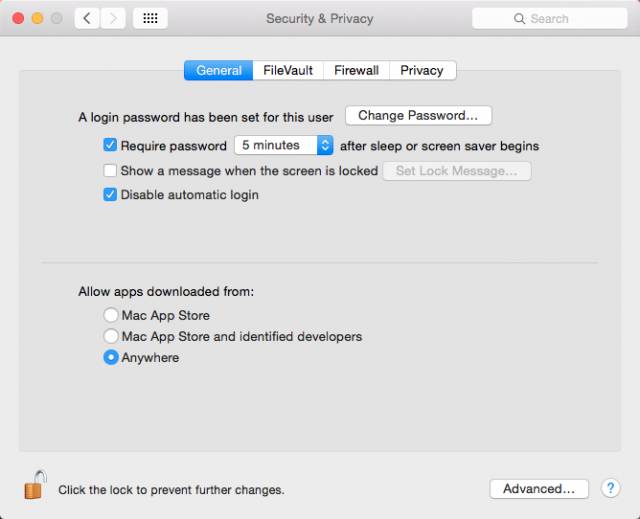 For the PaperCut client to start automatically with the operating system, it is necessary to go to System Preferences> Users & Groups and in "Login Items", and add PCClient to the list (click on the "+").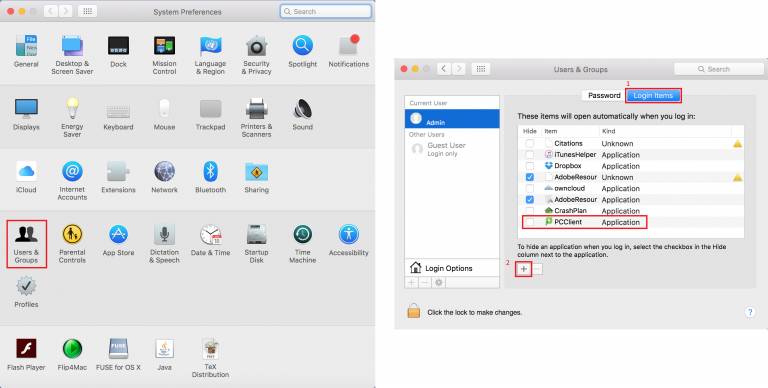 After installation, enter your DEEC credentials.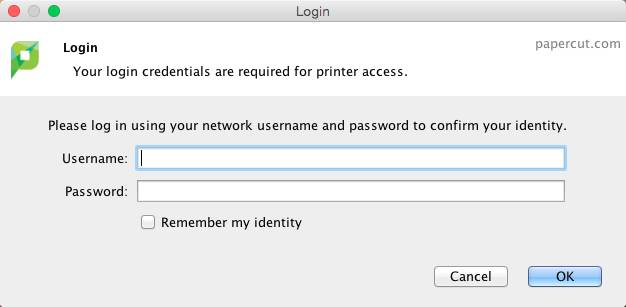 Installing the printer
1- Open the Terminal and run the command "sudo cupsctl WebInterface = yes":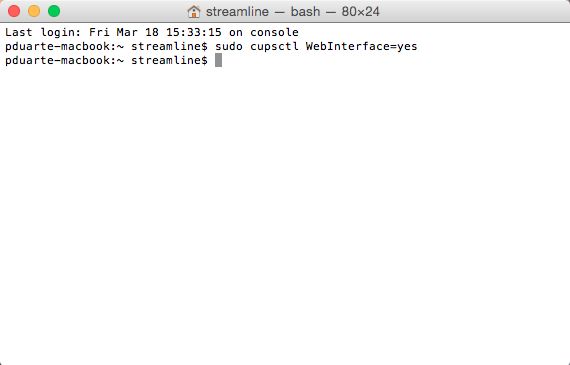 2- Through the browser access the address: http: // localhost: 631 /. Go to the "Administration" tab and "click on Add Printer".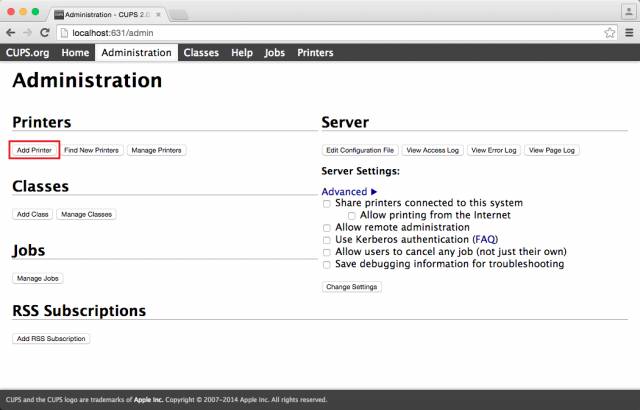 3- Enter your Mac's credentials.
4- Select "Internet Printing Protocol (https)".
5- In the "Connection" field, enter the address of the printer you want to install: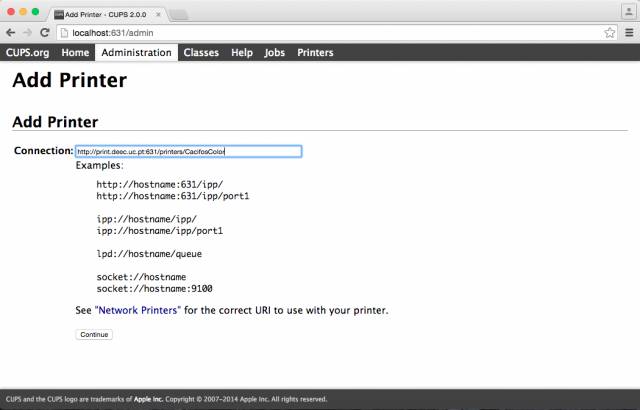 6- Fill in the following fields: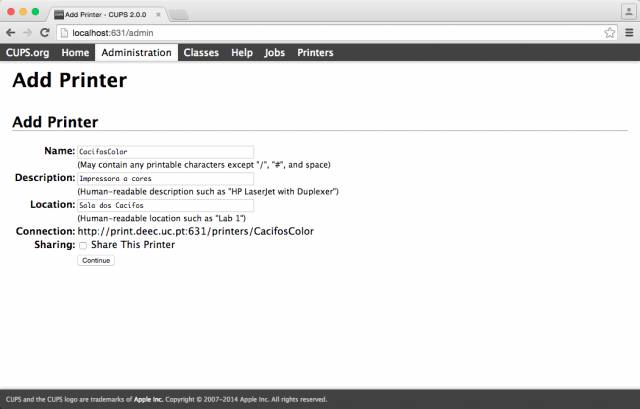 7- Select in the Make field select the option Generic and then select the driver "Generic PostScript Printer (en)":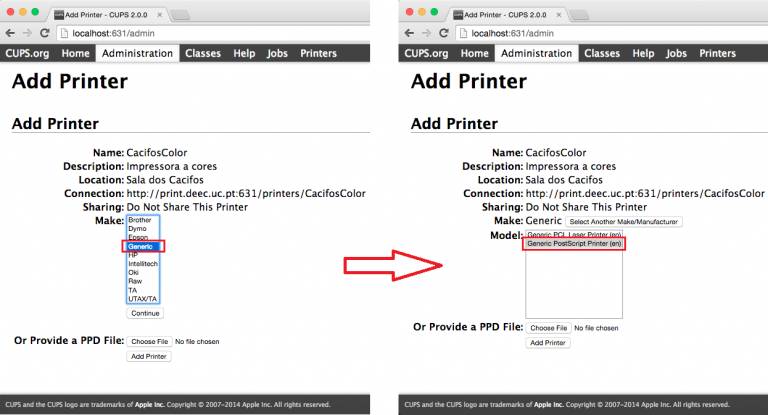 8- Open the Options Installed tab and in the Duplexer field, select the Installed option. Finally click on Set Default Options.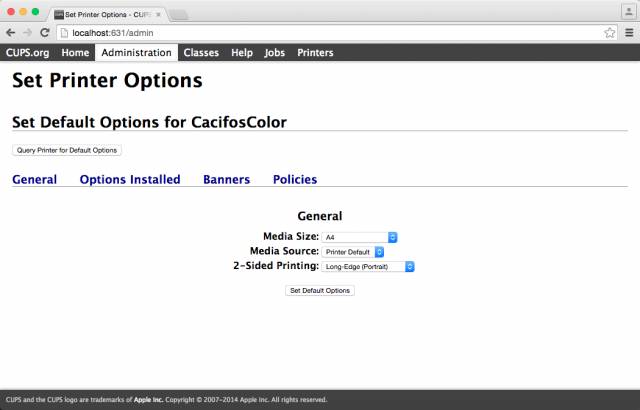 9- Abrir o separador Options Installed e no campo Duplexer, selecionar a opção Installed. Por fim clicar em Set Default Options.